When a homeowner, new or old, is trying to decide on what they want their garage door to look like a lot of questions come into play. Here are some topics you should look for when choosing a garage door.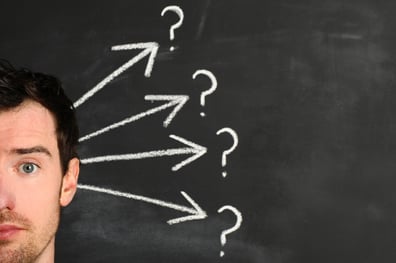 1) What Made You Want A New Garage Door?
This topic is very broad as well. There could be many reasons why choosing a garage door is just the thing your house needs. You're tired of the freezing cold temperatures, the garage door is always getting stuck, or you're personally just tired of the plain look of your door. If these thoughts have crossed your mind, then you are on the track to choosing a new garage door.
2) Is The Appearance Of Your Garage Really Important To You?
When you are choosing your garage door, appearance needs to be at the top of your list. Let's say you are in the seller's market and want to make a few updates on the house to get it sold. Studies show that the ROI on a $1000 investment is 84% after replacing your garage door. Choosing a door with an attractive design, or just the right color can make that investment one of the best choices you've ever made. Appearance is a broad topic when it comes to garage doors. There's the design of the door, color, what doors are on the market, and even how many garage doors you should have. This brings us to our next topic.
3) What Types Of Doors Are Available?
When it comes to shopping for a new garage door there are 3 categories: wood, metal, and fully-glazed aluminum. Now, how you choose to design it and put your own personal touch on it, is totally up to you! What type of home you have also factors into this decision. If you want the fully-glazed aluminum door, then those are used primarily on modern or contemporary-style homes. These are also a little bit more expensive due to the size of the large windows. Metal doors can be uninsulated or insulated and of varying thickness. The best feature about a metal door is that they require no maintenance, as they're manufactured with fire-glazed paint. If cost is one of your main concerns, then the uninsulated door is the most economical. If insulation and weather-tightness are important to you, consider a 1¾" door insulated with polyurethane foam. A wood door is going to be your least expensive purchase, but will need the most maintenance. This type of door is more appealing due to its natural and traditional look, but requires more attention to protect it from the elements. Of course there are other materials such as, PVC doors and fiber glass doors, but have flaws to both of them.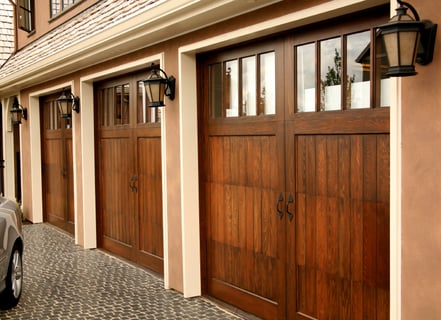 4) How Should I Prioritize My Selection?
There are tons of factors that fall into this selection but here are 3 categories to break it up for you.
The Budget: Having this ahead of time can always help you while choosing a garage door. Most single doors cost less than $1000.
How the garage door works: You will need to know the functionality of the door, strength, durability, security, insulation, and weather-tightness, ease of maintenance, product and installation guarantees.
The door design: Does the door go with the style of your home?
If you factor in these 3 topics while choosing a garage door, then your experience should go smoothly.
5) What Plans Do You Have?
If you have everything planned out and your budget ready to go, then your last question you should ask yourself is, "what do I plan on using my garage for?" Would you be using it daily? Just to park your car? Is your garage insulated or not? Is it a renovation or a new construction? Will you be doing more activities in it? These are just a few questions you should cover during your process of choosing a garage door.
At Overhead Door we want to make your experience as easy as possible. To get a free design consultation today click here.