Having a hot garage is not cool! During the summer we all love to be outside enjoying our families, but when you need to get some shade, or maybe just play around in your garage, you get so hot! There is not much you can do about the heat this summer, but there are ways to keep the garage cooler so you can enjoy the summer. Here are some helpful tips to keep your garage cooler in the summer heat!
Insulation
Insulating the ceiling, including the garage, can make any room cooler. Simply install the insulation with staples (paper side down) or, you can choose to keep the insulation in place with netting made for that purpose (staples are also used to fasten the netting.) Another great option could be wall insulation. It does not have to be covered, but we recommend that you do. Wallboards or panels can be used to cover the insulation to keeps pets, kids, and yourself safe. Have you ever thought of insulating the overhead door? Well, you can! For an uninsulated metal door, add a two-inch thick layer of rigid insulation. Attach it to the inside of each panel with contact cement.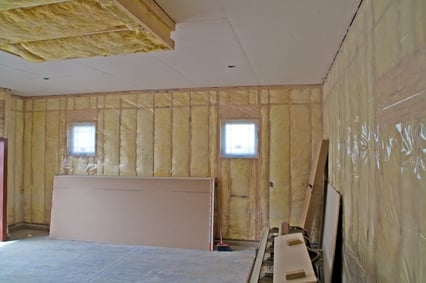 Ventilation
Something as simple as opening your overhead door just a foot off the ground can keep your garage cooler in the summer heat. You could also consider putting a fan in the garage. For those that want a permanent inexpensive fix to your heat problem, you can place a stationary vent in the roof to create an exit point for the hot air in the attic. You can also install an exhaust fan. The exhaust fan will take in the cool air which cools down the attic, and in return cools down the garage.
These are all do-it-yourself tips, but when you need more help, give us a call! We are the most recognized and respected brand in garage door industry.