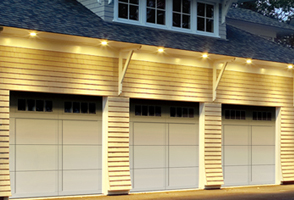 It seems odd to buy a new garage door in the dead of winter. But with the freezing temperatures and wind speeds it is important that you have your garage working perfecting. If your garage is not working properly you are losing energy and money.
The garage door is the biggest moving part in your home. With the correct garage door you will be saving energy cost during all seasons. Great garage doors not only make your house look great on the block but also affect the rooms in your home located near the garage. A well-insulated garage keeps moisture out and creates a noise barrier to keep your home calm and quiet.
So what should consumers look for when purchasing an energy saving garage door? For starters check out the thermal resistance to heat flow. This is described as the R-value. The higher the number the more insulated the garage door will be.
Now garage doors come with much more insulation than they did in the 1990's so make sure to do your research! There is a noticeable difference between doors to the past and now, not to mention the functionality as well.
So before you go any buy just any garage door. Make sure to do your research and give Overhead Door a call for our best option.
If you would like to see what our garages would look like on your home, check out our design center for an easy step by step visual :http://www.overheaddoorsanangelo.com/access-our-design-center-now